Articles
Businesses are Turning to Online Sales for Revenue Growth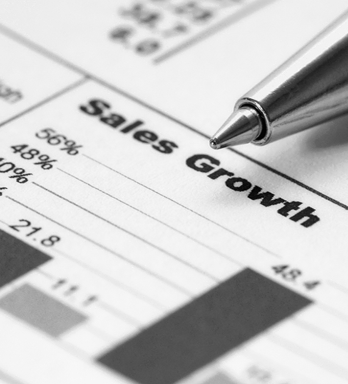 Aug 22, 2008 - The year 2007 was marked with high gas prices, a mortgage lending fall-out, and weaker consumer confidence that spilled into 2008. Many well-known brands such as The Sharper Image Corp. have gone into bankruptcy due to a significant drop in revenue coupled with higher operating costs. There is no doubt that the market has changed dramatically, and the companies that are staying afloat and increasing their revenue are doing so through the business-to-consumer e-commerce market.
The miles that Americans drive on average are dropping by the millions. Many are thinking twice before running to the store for a quick purchase, and others are abandoning their cars for bicycles.
The dramatic change in transportation is one of the reasons more consumers are turning to the internet storefronts. Retail dealers have experienced growth in internet sales nearly six times faster than total retail sales.
Consumers are turning to the internet because of the ease in which they can compare prices among competing stores, choose from larger selections, and enjoy hassle-free shopping at the touch of a button. Large stores with many products are easier to navigate using the product search feature available on most virtual storefronts, which alleviates the frustration of not being able to find something in brick-and-mortar stores. Many consumers also use the virtual storefronts to find products they plan to buy before they make a trip to the store.
Businesses are Turning to Online Sales for Revenue Growth
A strong internet presence accounts for a large portion of sales revenue for many retailers - in many cases 30 percent of sales or more. Companies are experiencing increased online sales, but only a miniscule growth in retail sales. The growth of internet sales continues to grow at a rate and critical mass that stores cannot match.
The internet used to be thought of as a small supplement to retail sales but for companies such as Office Depot, internet sales have exceeded the revenue of 500 stores. E-commerce is now recognized by all the Top 500 retailers as a strategic growth channel. Companies continue to shift sales to the web and away from direct mail and call centers. The huge growth has made e-commerce a force companies can no longer ignore in order to compete in today's competitive landscape.